Vishwavidyalaya Engineering College, Lakhanpur was established in the year 2010 with the objective to produce world class engineers who would establish themselves in the higher echelons of any field they venture into. VEC Lakhanpur is a totally government funded technical institute and a constituent college of Chhattisgarh Swami Vivekanand Technical University, Bhilai, Chhattisgarh. The institute is also funded by TEQIP – III MHRD, New Delhi and RUSA, New Delhi.
It began with offering B.E. degree and M.Tech in four main stream engineering disciplines, namely, Computer Science & Engineering, Electrical Engineering, Mechanical Engineering and Civil engineering. The college started offering BE in Mining Engineering since 2018. Currently operational at the transit campus in Lakhanpur, near Ambikapur (Sarguja), the institute excels in myriad fields of study at both undergraduate and postgraduate levels.
The fifth batch of the institute will graduate in May 2020 and it is a matter of great pleasure for the institute to take this opportunity to invite potential companies to experience and evaluate the dexterities, competency, skills and talent of our students and absorb them into their esteemed organizations.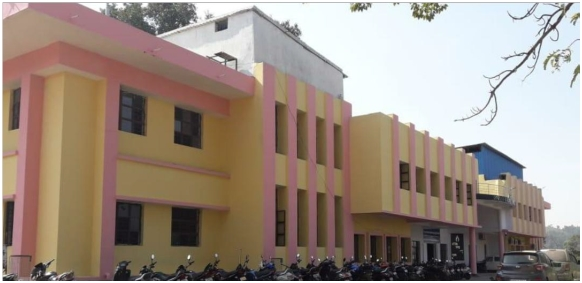 From the Principal's desk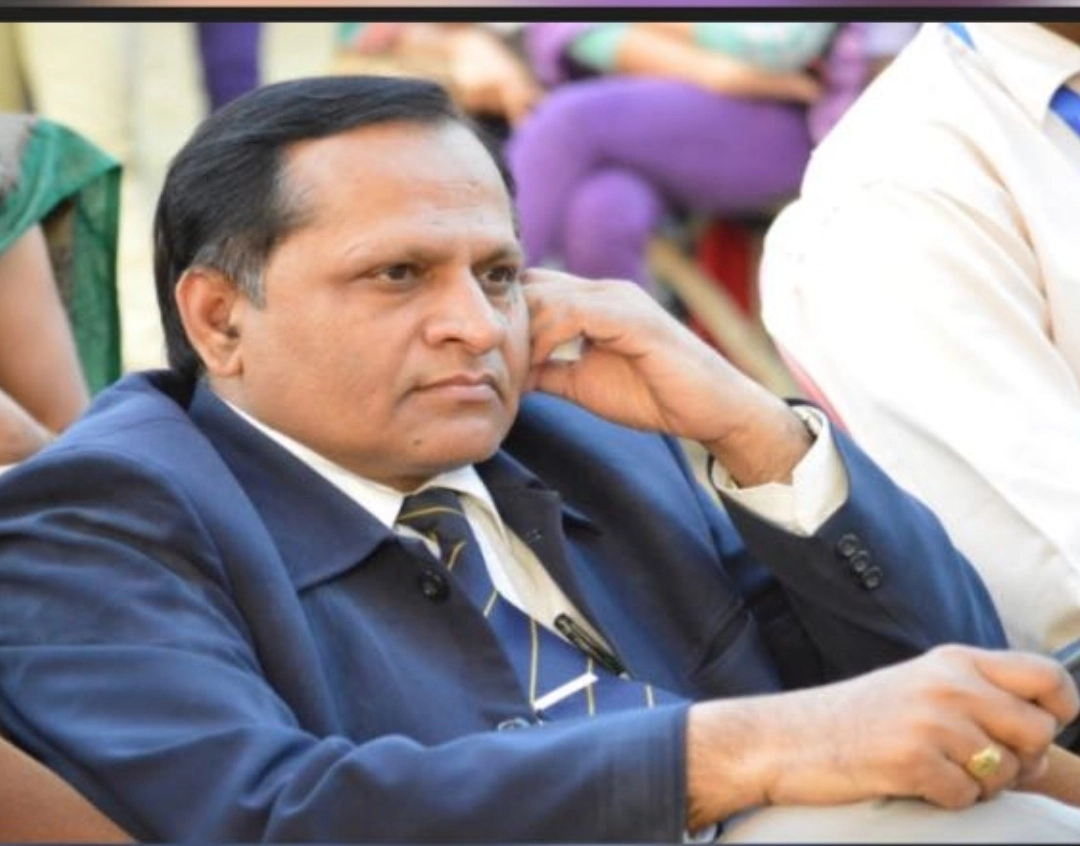 Dr. R.N. Khare
Principal, VEC Lakhanpur
It gives me immense pleasure to invite you to the 2019-20 placement drives for both M.Tech and B.E. students at VEC Lakhanpur. Our students are well known for their discipline and ethical standards which help them show good performance in academics and obtain the best placements. I am sure that this has been made possible due to the excellent co-ordination among the governing body, the staff, the students and their parents. The infrastructure of our college is in a continuous process of up gradation and it could be felt when one enters the campus.
We at Vishwavidyalaya Engineering College, Lakhanpur strive to respect the unique individuality of each student and give them the right kind of help. We believe that a student will be successful in life if we accept him as he is and inspire him to become what he wants to be. Students want to be liked, appreciated and their individuality to be respected.
TEQIP – III (World Bank Project)
NPIU (National Project Implementation Unit) is a unit of MHRD (Ministry of Human Resources and Development), government of India, established in August 1990. Technical Education Quality Improvement Programme (TEQIP) was launched under the MHRD in December 2002 to support and upscale the efforts in improving the quality of the technical education in the country. The programme is funded by the World Bank and is in its third phase. Presently the college receives all the financial and technical support from TEQIP III. In the year 2018, ten well qualified faculty members from different parts of India were appointed to the posts of Assistant Professors in various disciplines at VEC Lakhanpur under the TEQIP III scheme.
Mentor Institute NIT Raipur
National Institute of Technology, Raipur is a Mentor Institute of VEC Lakhanpur in TEQIP-III Project. NIT Raipur situated in the capital of Chhattisgarh has proven to be "avant-grade in the field of science and technology over past few decades in central India. National Institute of Technology, Raipur (NITRR), hence formed in the year 2006, is an Institute of national importance and presently runs academic courses in 12 disciplines in the form of graduate and post graduate courses. The institute is committed to the challenging task of development of technical education by preparing seasoned graduates in highly sophisticated field of engineering and technology.
About Training and Placement Cell
The aim of the placement cell is to provide better platform to the students for training and placement. The industry is always lookout dynamic, energetic, good academic background, good communication skills students. So our focus is to prepare our students in these areas. Training and placement department conduct mock interviews, prepare students for group discussion, alumni meet at regular intervals and communicate industries for campus drives. Placement cell is headed by Dr. Ketan Chourasia. He leads a enthusiastic team of faculties and students involved in this cell.
Faculty In-Charge, Placement Cell

Dr. Ketan Chourasia
It gives me great pleasure to invite you to visit the Vishwavidyalaya Engineering College, Lakhanpur campus for the 2018-19 placement session. Vishwavidyalaya Engineering College (VEC) Placement Cell is not only focusing placement for professional courses such as Engineering but it is equally focused for other branches of science as well as humanities.
Placement Cell (P.C) of Vishwavidyalaya Engineering College (VEC) endeavors to facilitate and provide suitable placement in reputed multinationals, government organization, NGO's and the private sector. All students of Vishwavidyalaya Engineering College (VEC) are entitled to placement assistance, need based training and counseling for employment. The cell assures support to the visiting companies at every stage of the placement process by making Vishwavidyalaya Engineering College (VEC) infrastructure available to them.
Placement Cell of Vishwavidyalaya Engineering College (VEC) has all required modern infrastructure facilities for receiving various companies in the campus and also for imparting training to the students.
The PC will act as an interface between the industry and the students and will primarily enable the students to select the best available for their career. It facilitates the selection process of all the companies as per their requirement. The PC liaisons with corporate sectors, many organizations to provide suitable jobs for the candidates completing their study from the Chhattisgarh Swami Vivekanand Technical University, Bhilai. The PC plans to conduct seminars and workshops to enable the students of Vishwavidyalaya Engineering College (VEC) to become successful professionals. The TPO aims to expose its students to such training which are related to latest technologies in different areas besides organizing the placement activities.
Career Development Centre (CDC)
To provide significant career opportunities to the students and also to motivate students for internship the institute has developed the Career Development Centre. We focus on industry-institute relationship by concerning institute with industry in several activities such as expert lectures from industries, campus placements, internships, industrial visits, and seminars. CDC along with placement cell is headed by Dr. Ketan Chourasia. The Career development centre has four subdivisions.

Dr. Ketan Chourasia
Faculty-in-charge
Placement Cell
Mo. No. 9755419883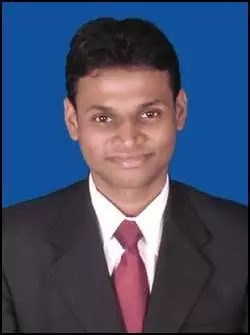 Dr. Robin Thomas
Faculty-in-charge
Placement Cell
Mo. No. 9009570499

Mr. Piyush Rai
Faculty-in-charge
Corporate Communication
Mo. No. 9406094506

Mrs. Jasmine Minj
Faculty-in-charge
Training Internal
Mo. No. 9039680638

Mr. Nirvikar Gautam
Faculty-in-charge
Training External (Industrial)
Mo. No. 7999539448

Mr. Kamlesh Ratre
Faculty-in-charge
Entreprenureship cell
Mo. No. 9644560200

Mr. Maheedhar Dubey
Faculty-in-charge
Innovation & Internship Cell
Mo. No. 9926170687
Student Representative Team
Computer Science & Engineering

Ashutosh Mishra
Student Co-ordinator
Mo. No. 9165999651

Pranav kant Nigam
Student Co-ordinator
Mo. No. 9340781147

Punkeshwar Singh
Student Co-ordinator
Mo. No. 9074369736

Rinku Nirmalkar
Student Co-ordinator
Mo. No. 8319975844

Perla Akhil kumar
Student Co-ordinator
Mo. No. 7000723533

Naveen Kumar Dwivedi
Student Co-ordinator
Mo. No. 7000184881

Aakriti Singh
Student Co-ordinator
Mo. No. 6263188320

Archita Kushwah
Student Co-ordinator
Mo. No. 7909494682